Dinners
Offer for buses and travel agencies – Bydgoszcz and surroundings.
One for the whole group to choose from
Soup
tomatosoup
chicken soup
sour rye soup
vegetable soup
One for the whole group to choose from
Main course
pork chop
breaded chicken breast
roast pork neck in sauce
Potatoes in water, a bouquet of salads and compote for each item
The price of the set is 35 zł per person
Additionally:
coffee/tea- 7zł
dessert: cake – 8zł
Order over 20 lunches – driver and pilot FREE lunch.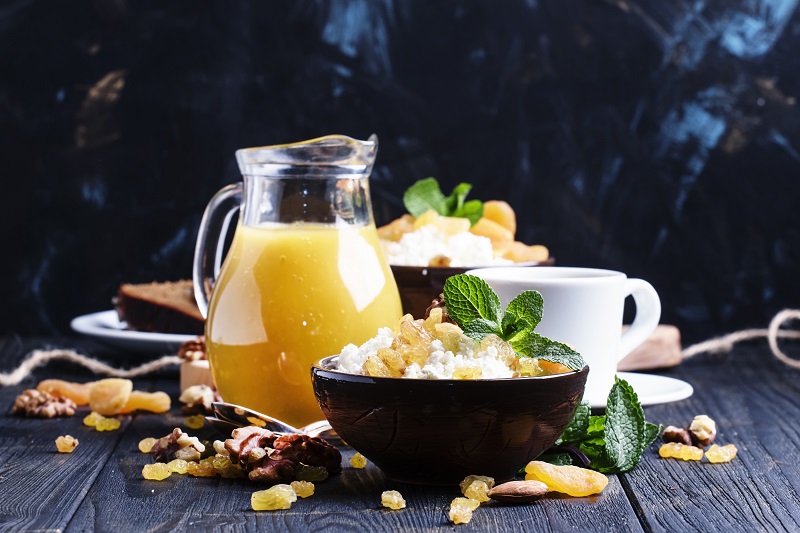 Breakfast for the group
Served
types of cold cuts, cheese, cottage cheese, cucumber, tomato, butter, scrambled eggs, coffee or tea
Cost: 25zł/person
In the form of a Swedish buffet
cold cuts, cottage cheese, yoghurt, cheese, hot dogs / sausage made of water, sausage fried with onion, scrambled eggs, eggs in mayonnaise, toast, salads, tomato, cucumber, jam, butter, bread, cereals, coffee, tea, juices
Cost: 35zł/person
Prices, accommodation and additional information
In case of arrival without prior reservation, the card prices apply

:
Bus 20 people – 1 free gift
Bus 40 people – 2 free gifts
Bus over 42 people – 3 free gifts
Accommodation Prices

:
Accommodation in a double room

– 90zł/person

Accommodation in a triple room

– 75zł/person
*

breakfast is included in the price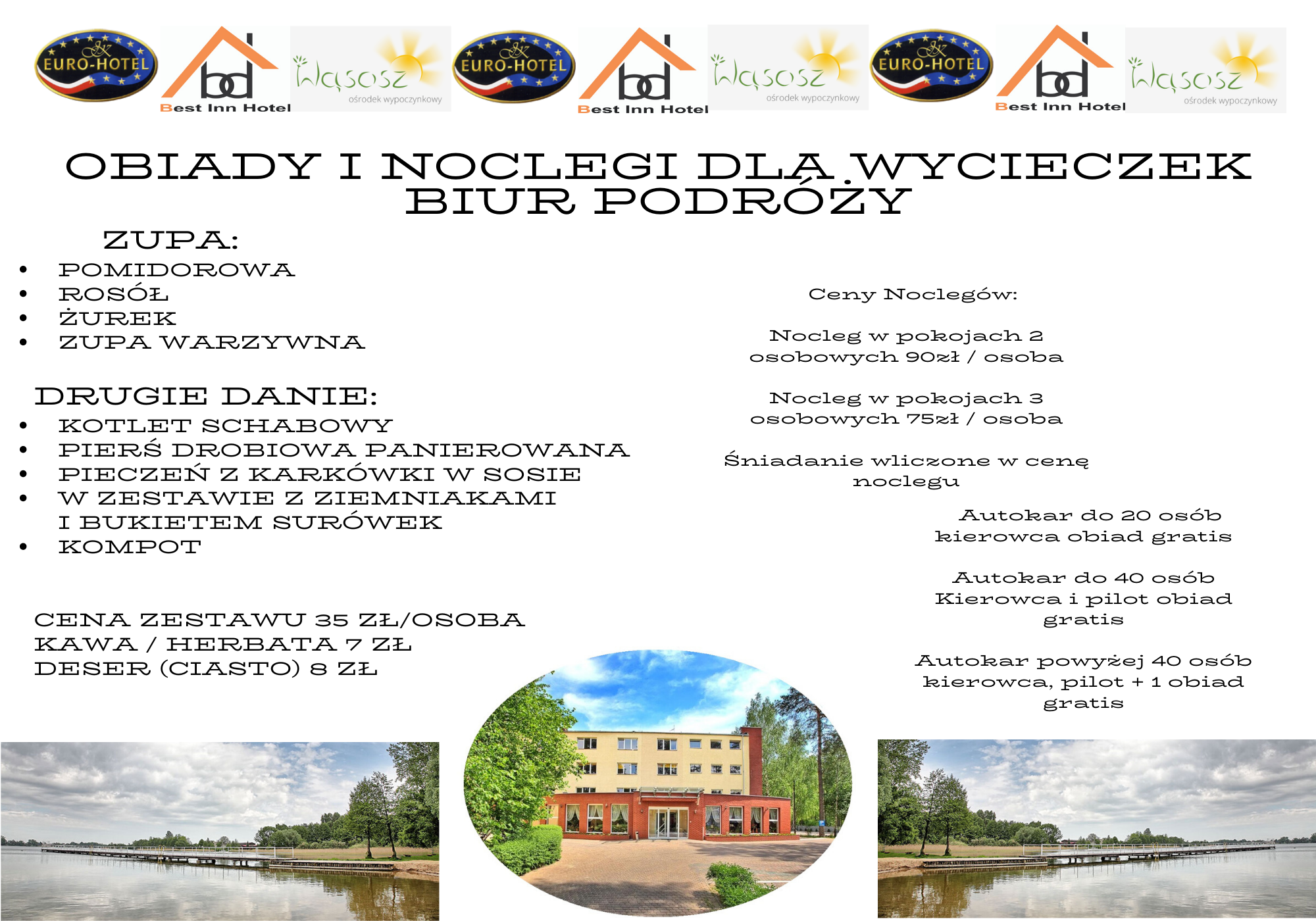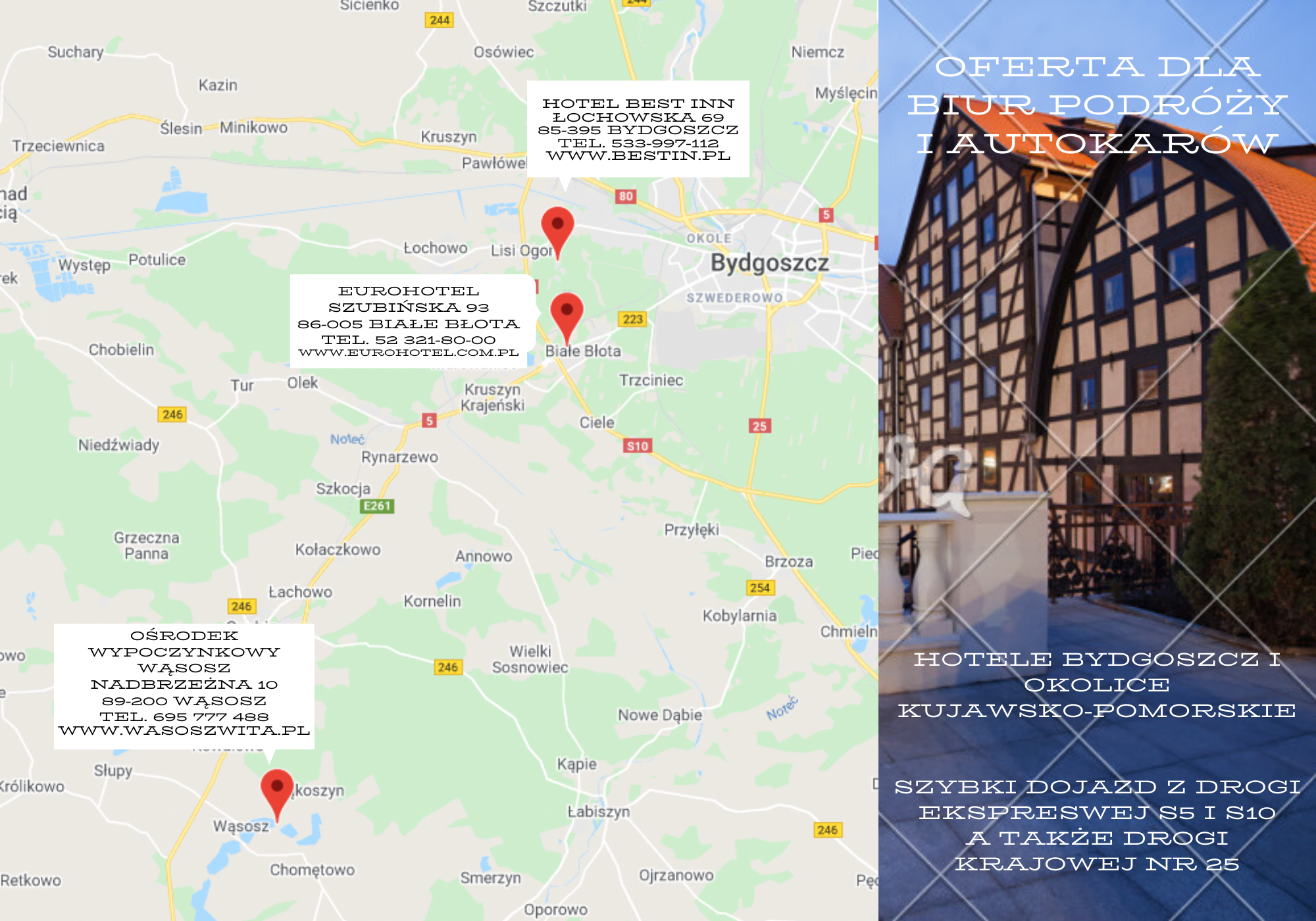 We accept orders for three possible locations

:
Best INN*** Hotel & Restaurant ul. Łochowska 69, 85-395 Bydgoszcz,

 

www.bestin.pl
EuroHotel** & Restaurant ul. Szubinska 93, 86-005 Białe Błota,

 

www.eurohotel.com.pl

Recreation Center

Wasosz, Albatros** Hotel & Restaurant ul. Nadbrzezna 10, Wąsosz 89-200 Szubin,

 

www.wasoszwita.pl
Additional information:
We provide quick service max 30 minutes (after prior arrangement of the meal time)

Easy and quick access from the S5 and S10 expressways

Large, spacious parking lot with space for buses.
Our offer and contact details
Contact with our restaurant

.